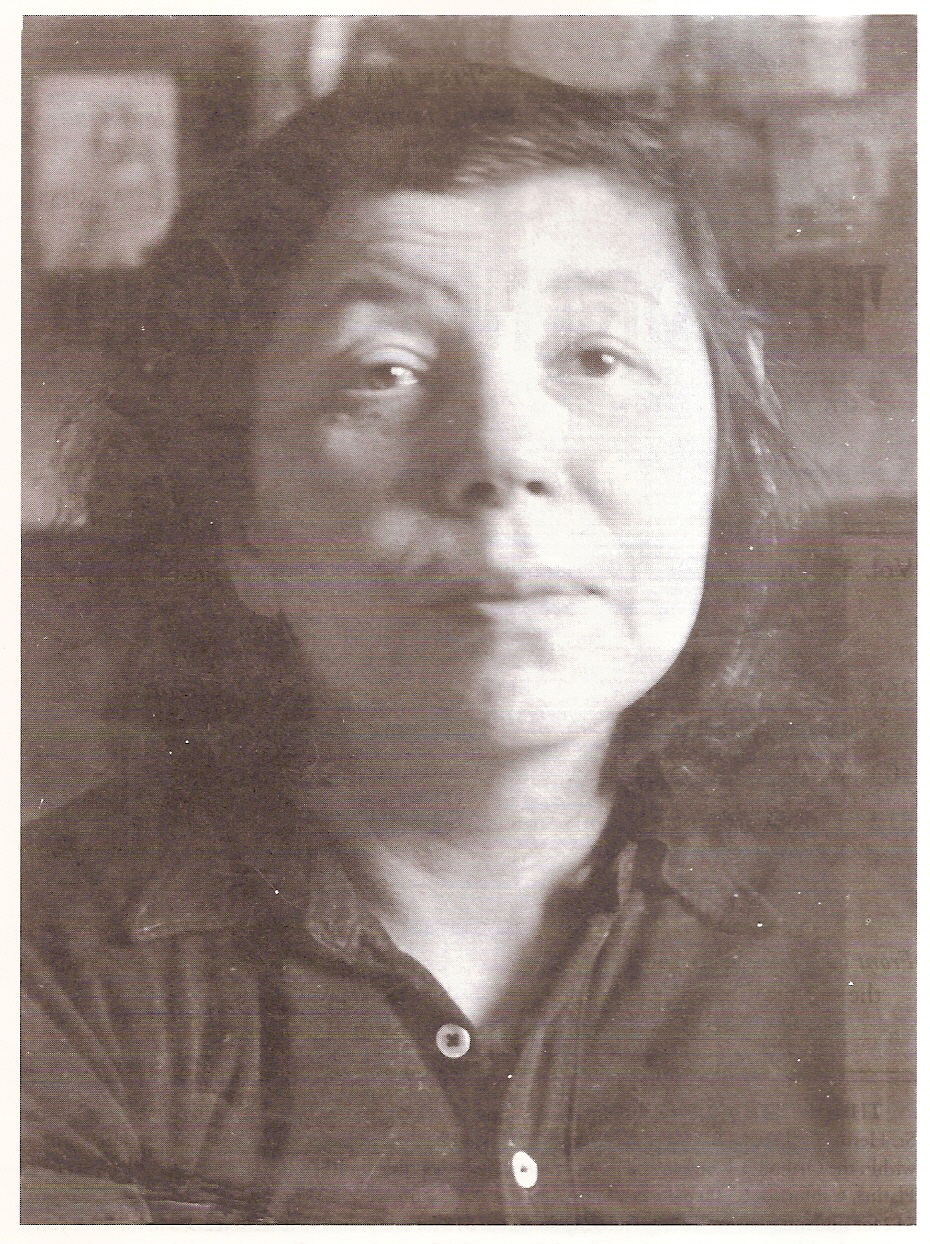 Helen Yurievna Kartsova was born on April 13/26, 1893 in Smolensk in the Smolensk Oblast in Russia that is 220 miles southwest of Moscow.[1] Her father, Yuri Sergeyevich Kartsov, was a graduate from the faculty of law at the local university and entered a career of assistant ambassador in Constantinople.  Later he became the Russian Consul in Mesopotamia, England and Belgium. He finished his profession as a State Councilor and political correspondent for various periodicals. He was a writer and always kept a journal.
     Helen Yurievna's mother was Sophia Mikhailovna who died in 1901 from cancer. Before Helen was born, Sophia went to visit St. John of Kronstadt who told her that she was going to give birth to a daughter who would be a special blessing to her.[2] Helen would always say that those eight years were the happiest of her life. Sophia later gave birth to another daughter, Tatiana. Helen remarks that her mother's health was weak and that she was a "God-loving and God-fearing woman."[3] On their estate, Sophia had a chapel built dedicated to the Icon of the Savior Not Made by Hands under which a vault was built and here she was laid to rest. Helen recalled that on top of one of the cupolas was a large glass cross which "lit up like a flame in the rays of the setting sun."[4]
     After the death of her mother, Helen, being eight years old, was sent to her aunt in Tsarskoe Selo where she lived until the age of fifteen. Tsarskoe Selo was a town where the nobility visited often and the imperial family stayed at one of two palaces: "Catherine Palace" or "Alexander Palace." It is located twenty-four miles south of St. Petersburg and is today part of the town called Pushkin. Her aunt was Helen Alexandrovna Ozerova who was from an affluent family and was well educated. She dedicated herself to philanthropic works. She was the president of the Red Cross society and over saw the nursing school. She was often visited by Empress Maria Fyodorovna, the mother of Tsar Nicholas II. Her aunt soon married Sergei Alexandrovich Nilus whom Helen would speak of later on in her life saying that he had been a major influence in her life. After Sergei Alexandrovich's conversion he was led to Sarov and to the Diveyevo Convent where he was providentially given the notes of Nicholas Motovilov, wherein there were the notes on the acquisition of the Holy Spirit about which St. Seraphim of Sarov had spoken to Nicholas.[5] By the time he had married Helen Alexandrovna he had already been well established in a literary career. He had published two works: Greatness in Small Things and Concerning Antichrist which were an immediate sensation winning the praise of the "simple believers but the exasperation of the liberals."[6]Helen Alexandrovna and Sergei Alexandrovich would later go on to live in the "Leontiev House" just outside the walls of the Optina Monastery. They would live there for five years over which time Sergei was entrusted with the keys to the Optina Archives and in this period he produced three more books.
     Writing about the influence of the Niluses on Helen, Agafia Prince writes, "Helen's association with the Niluses became intellectually and spiritually fruitful even though she returned to her father when they married. The Nilus' closeness to the Optina Elders, and Sergei Nilus' discovery of St. Seraphim's conversation with Motovilov, marked the development of her soul and set her disposition in the depths of the fully Orthodox riverbed…"[7]
     After living at the "Leontiev House" for five years the Nilus's moved to another home on the bank of Lake Valdayskoye in the Novgorod district. Here Helen would come to visit her aunt and uncle. Once while visiting, Helen was relating to her aunt how she had been tormented by visions of demons since she was a child. Her aunt brought her to the Valdai Iveron Monastery where she met Elder Laurence II. Helen Yurievna recalled to the elder these visions she had. He explained to her that the ability to see the other world was a gift from God but only for those who have the strength to bear it. She replied that she was scared of falling into despair because of it and that she hoped to be released from it. The elder prayed on his knees for three hours regarding this situation. He returned and said to her that she would never see demons again.[8]
     Between the ages of fifteen and seventeen Helen Yurievna would meet one of the Optina Elders for the first time, Anatole. She describes their first meeting thusly:
          "The Niluses wrote to me that Elder Anatole was preparing to go to St. Petersburg and would stay with the merchant Usov. All three of us – my brother, my sister and I – set out for the Usovs on the appointed day. The merchant Usov was a well-known philanthropist who lived in obedience to the Optina Elders, although living in the world. When we entered the Usovs' home we saw an enormous line of people who had come to receive the Elder's blessing. The line went up to the Usovs' rooms and through the halls and rooms of their house. Everyone was waiting for the Elder to come out…
            "Soon Fr. Anatole himself appeared and began to bless those present, saying a few words to each one. The Elder, in outward appearance, was quite similar to the icon of St. Seraphim: the same loving, humble look. This was humility personified, and such love as is inexplicable in words. One must see it – but to express it in words is impossible! When we had been walking to the Usovs my brother and sister had declared that they needed only the Elder's blessing. But I had told them that I would very much like to have a talk with him.
            "When our turn came, the Elder blessed my brother and sister, but to me he said, 'Didn't you want to have a talk with me? I can't right now-come in the evening.' The elder had comprehended my fervent wish, although I had not expressed it in words! In the evening I once again went back to the Usovs. Many people were sitting and waiting their turn to be received by the Elder. The members of the Usov family began to reproach the people who were sitting in their home for excessively burdening the weak and sick Elder. He received people all night long without a break. His legs were covered with sores and he was suffering from a hernia; he was barely alive. I began to feel ashamed for taking up the Elder's time and left without seeing him.
            "However, I now think that if the clairvoyant Elder had told me to come I should not have left, but should have waited to be received… To this day I have preserved an icon of St. Nicholas, my heavenly protector, which Elder Anatole sent to me through my aunt in 1907."[9]
   At the age of seventeen Helen Yurievna's father sent her to live with his sister. This would turn out to be a very heavy trial for her as her aunt's husband was mentally ill. Often he would beat her until she bled and would run after her. Her aunt was unable to help her as she was often abused also. Once, while running from her uncle, Helen Yurievna jumped through a window onto the street and ran off as far as she could go. She ended up near an unfamiliar church into which she entered. She fell to her knees and with many tears cried out in prayer asking the saints whose icons were in the church to help her. After her grief subsided she promised the saints in front of whom she prayed that she would especially honor them if she was delivered from these trials. Later she found out that one of these saints was St. Mitrophan of Voronezh and later in life she would make a special trip to his relics in front of which she had a moleben served.[10]
     While continuing to live with her aunt and uncle, Helen was diagnosed with tuberculosis and she was sent to the south of France for treatment. This saved her from dying but she would suffer from a certain form of asthma for the rest her life due to the damage to her lungs.
     She returned to live with her aunt and uncle after her treatments were finished and found her uncle paralyzed and blind. She had to learn to take care of the whole household despite now being physically weak. Near the same time a large cathedral was being built and Bishop Mitrophan of Astrakhan visited the church community to talk about the new plans. He stayed with Helen Yurievna and the family while visiting. About the visit she says, "Being totally blind, my uncle sensed the Bishop's entrance, began to sob, and extended his hands for a blessing. The Bishop blessed him straightway. Three days later my uncle died. The bishop served a Pannikhida for the reposed."[11]
     Naturally monasticism was close to Helen Yurievna's heart as her aunt Helen Alexandrovna and her husband lived just outside the walls of Optina and Helen Alexandrovna's sister, Olga Alexandrova, later became a nun and was elevated to be Abbess Sophia of the Virovskim Zaraysk Convent. When Helen Yurievna was twenty-four years old she visited the Pokrovsky (Protection) Convent in Kiev and spent time with Abbess Sophia (Grineva) who was close in spirit to the Niluses. At the end of her life Helen wrote the Abbess's biography. In this biography Helen describes how at this moment in her life she had decided to become a monastic.[12] Due to the activities of the revolution at that time Helen was not able to enter the monastery. Over ten years later Helen Yurievna would continue to remain close to many monastics and monasteries. She was even encouraged to take charge of nuns from a destroyed convent when the nun who had wanted to was removed by the civil authorites at the time. The nuns and the clergy of Pochaev where the convent was located encouraged her in this. She had decided to accept. After going home to pack up her suitcase, she received a telegram from her father asking her to come to Paris with him and her brother. She had thought that her brother may have been suicidal at that time and therefore declined to take charge of the nuns and went to live in Paris.  She says, here we made our nest; I served and worked for a living."[13] Later her father moved on to Nice and Helen Yurievna would send him money. While in France, Helen kept close contact with Archbishop Theophan of Poltava who was at this time living in reclusion in caves near Ambois. Later in life in 1988, Helen once had a vision of Vladyka Theophan after which she wrote this troparion:
Troparion, Tone 3
Defender of the right belief in Christ's redemption, * thou
Didst endure afflictions and death in exile, * O holy father,
Hierarch Theophan, * pray to Christ God to save our souls.[14]
     Helen's desire for monasticism remained strong. When she was younger she had a friend who had now become a nun and was then elevated to the rank of Abbess. The abbess founded a convent and had been asking Helen if she was going to come and be a nun.  At that time the Metropolitan was Eulogius and he insisted that she do so. The day that she was appointed to join the convent came and she wrote about it saying:
     "After the All-night Vigil to St. John the Theologian I was supposed to give my monastic vows. But when they were singing the doxology to St. John a threatening voice (in my heart) said that if I would dare to do it I would never have God's help. This was said to me very sternly, as an order. When I was still unmarried I heard orders given to me in my head several times."[15]
     At the same time there was a poor student named Ivan, studying at the Sorbonne (University of Paris) who was living in the attic of the St. Sergius Theological Institute. His mother was a devoted spiritual daughter of Elder Nektary (she later became a nun). Ivan himself had been to Optina and spent his life being guided by its Elders. It was on his Name Day that he and Helen met and they decided that they should marry and did so in June of 1935[16]. They were married by Fr. Basil Shoustin
who was serving in Algiers at the time but married them in Africa. He was a spiritual son of the Optina Elder Barsanuphius which is why they went to him.  While Helen and Ivan chose the married life one should not view this as a lessening of their zeal as evidenced in the story of their honeymoon.[17]
     Ivan had studied and graduated as an electrical engineer and now was finished with theological degree at St. Sergius Theogical Academy. After finishing school, Ivan and Helen went to live in the south of France where Ivan helped to bring electricity to remote villages. During his studies, Ivan was preparing to write a trilogy of books: firstly, The Acquisition of the Holy Spirit in Ancient Russia; secondly, Elder Paisius and His Disciples; and thirdly, Optina Monastery and its Era. While in France, Ivan finished the first work with much assistance from his wife. As he was busy with his engineering job during the day, Helen would scour the libraries of Paris doing research for his works. "For the publishing of the book they had to sell their possessions and do the proofreading themselves at the print shop in order to be able to pay off the printers."[18]
     In 1952, Ivan accepted the position of Chair of Patrology at the Holy Trinity Seminary in Jordanville, NY.[19] That year "they were almost penniless; practically all they had to their name were boxes of their newly-published book."[20] They moved into the town of Jordanville, and then in 1954 they moved to San Francisco to live in the basement apartment of Ivan's brother, who was soon to be Bishop Nektary of Seattle.
     In San Francisco, the Kontzevitches were to befriend a young, aspiring monk by the name of Gleb Pomoshensky, the future Fr. Herman. He was under the spiritual tutelage of Ivan's brother Bishop Nektary. Gleb's impressions of Ivan and Helen were noted thusly: "[Ivan] sought to pass on [Optina's] legacy through his writing, combining careful, honest scholarship with a firsthand knowledge of saints. It was he who first identified the essence of Christian eldership as a continuation of the prophetic ministry of the ancient Church…
     "Professor Kontzevitch's wife was no less of a rarity. Like her husband, Helen had known saints and martyrs in Russia… Although she took no credit for it, she actually did a lion's share of the work for her husband's books, doing research while he was working as an engineer for their livelihood. She was a strong-willed woman, quite open in expressing her views… They were dignified, refined, highly cultured people…"[21]
     While living in San Francisco, Ivan and Helen would have a profound effect on the future Frs. Herman (Podmoshensky) and Seraphim (Rose). In time the fathers were to consider
themselves their spiritual heirs.[22] During this time, Helen also worked with Ivan to produce the work The Sources of the Spiritual Catastrophe of Leo Tolstoy which they published in 1962.[23] She also contributed many articles to The Orthodox Word and later assisted in the compilation of Russia's Catacomb Saints.[24]
     Helen's first contact with Gleb was while he was living in Jordanville and attending Holy Trinity Seminary. He had written an article about Elder Macarius of Optina, and Ivan and Helen had both written to him about it. When in 1964 Gleb and Eugene opened up their bookstore on Geary Boulevard called Orthodox Books and Icons, Helen was working with Gleb writing articles for a Russian newspaper aimed at awakening interest in spiritual literature.[25]
     Although Ivan would repose in 1965, Helen would outlive him by twenty-four years.  His funeral service was celebrated by three bishops (Archbishop John Maximovitch, Bishop Nektary, and Bishop Savva) and six other clergymen.[26] Following Ivan's death, Helen sank into despair until Gleb would take her from her home in Berkeley, California and move her in with his mother in Monterey. He had covered the walls of her room with portraits of the Optina Elders. With his encouragement she slowly came back to herself and started to write and to finish work that her husband had started but was unable to finish. "Helen eventually produced a series of priceless works: the lives of St. Seraphim of Sarov[27], New Martyr Schema-Abbess Sophia of Kiev (whom she had known in Russia),[28] her uncle Sergei Nilus,[29] and many other righteous men and women who otherwise would have been lost to history. She and Gleb even managed to complete Professor Kontzevitch's Trilogy, publishing material for the second and third volumes together in one book, Optina Monastery and Its Era."[30]
     Abbott Herman writes, "Helen Yurievna lived out her final years in California. One of her most prominent admirers was the now reposed Hieromonk Seraphim (Rose)… From the very beginning of the Brotherhood's magazine, The Orthodox Word, she participated closely, having known English well from her childhood. She submitted articles and comments. Every week she sent detailed letters, like an "Amma," closely following the spiritual development of the Brotherhood. She was able to transmit to the young scholar her love for Patristic Orthodoxy and the spirit of Optina monasticism. Over the course of many years, she made notes about her life at our request."[31]
     Helen reposed on March 6, 1989. Of her funeral, Abbot Herman says, "At her funeral there were many who saw her off to the next world, the world she loved so much. But among the clergy that served not a single word could be found to say over her grave, about precisely whom it was that they were seeing off. How odd! It was just as if they were burying some wandering stranger, unknown to the representatives of the Orthodox Church…
     "At the same time, this is understandable. She was an exceptional person. She did not try to please "those having temporal authority," but always looked at the essence of a matter from a spiritual point of view – objectively, and not small – mindedly, not prosaically or narrowly. Such original righteous ones are few in our time. Few there are as well who are able to understand and identify them. But we thank the Lord God that our paths crossed, and that we had the good fortune to know such a vivid representative of Holy Russia."[32]
---
{ 2 comments }