Dear friends of Christ the Savior Church,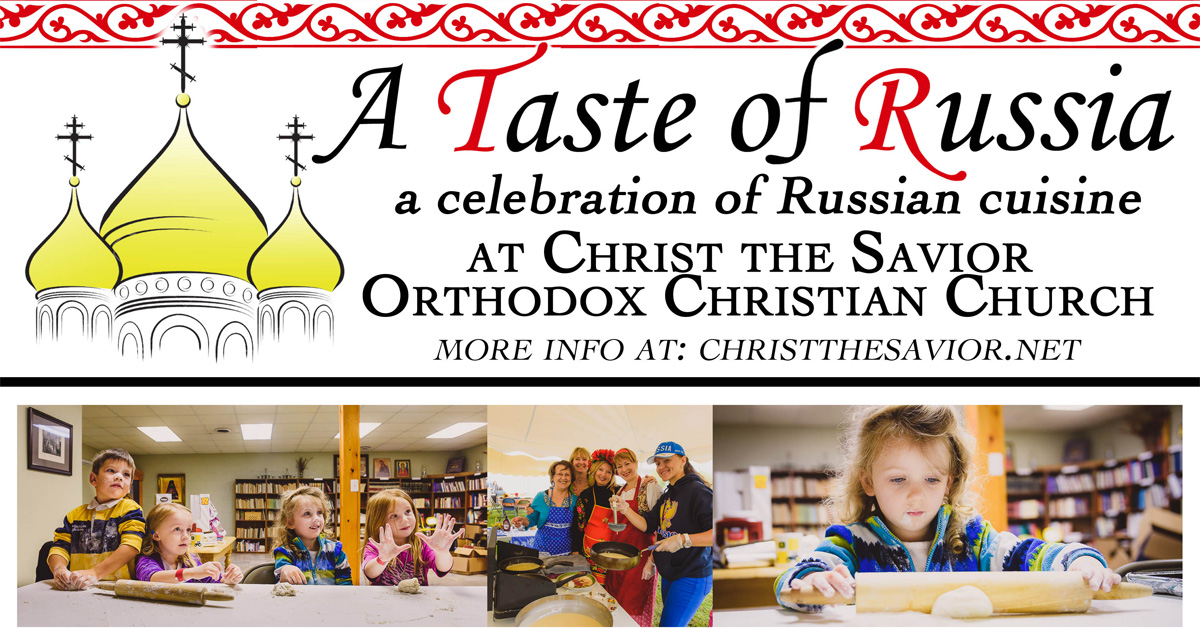 We are excited to announce that we are hosting out 2nd annual Russian Food Festival "A Taste of Russia – 2018" on Saturday, May 19th from 10:30am to 3:00pm. This year's event will include church tours, vendors and, of course, absolutely delicious Russian food items including:
Shashlyk: Russian style shish kabob marinated for 24 hours and cooked on a Russian style grill called a "mangal"
Pel'meni: Boiled Russian style dumplings (pierogis) filled with savory meat
Pirozhki: Fried Russian dumplings (pierogis) filled with meat and other fillings
Numerous Russian style salads
Numerous Russian style desserts
and much more
Last year, the food was so popular that we sold out within 2.5 hours so be sure to arrive early this year so you won't miss out!
The recently beautified church will also be open for church tours with the first tour beginning at noon.
We plan to have lots to do for everyone including the kids!  Numerous vendors are also expected to be present including the monks of the Hermitage of the
Holy Cross and Damascene Gallery icons.
Come on out and join us for an amazing day of food, fellowship and fun!
Fr. Jonah Campbell
Pastor, Christ the Savior Orthodox Church
Wayne, WV