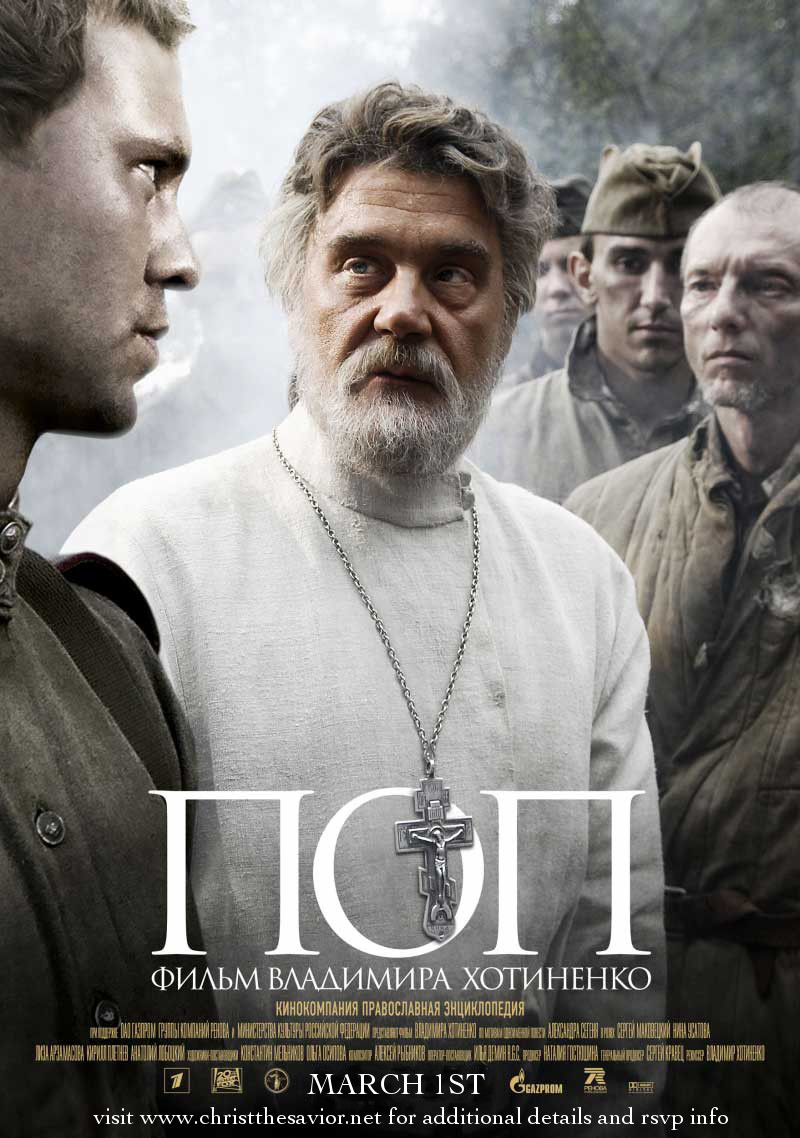 March 1st – 7:00pm – Fast-free Friday!
On March 1st, the excellent Russian film "The Priest" will be screened in Christ the Savior Church as part of a fundraiser event.  In addition to watching the film, a full meal will be served.  An alternative film for children will be shown in the Activity Room during the main attraction.  March 1st is a fast free Friday.  The cost will be $20 per person.
The film "The Priest" was partially sponsored by the Moscow Patriarchate and tells the story of the Pskov Orthodox Mission and its interaction with the Germans during World War II.  This touching film clearly portrays the difficult position of the Orthodox Church during the war, persecuted on one side by the Soviets and on the other by the Germans.  The film will be shown in Russian with English subtitles and is truly an Orthodox classic.
Please use the form below to RSVP for this event.
[easy_contact_forms fid=8]