The Elders of Optina Monastery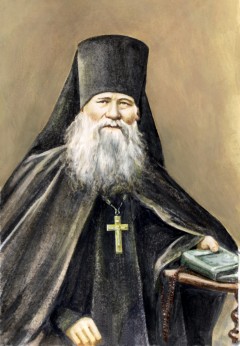 Elder Hilarion of Optina
(April 8, 1805 – September 18, 1873)
Commemorated on September 18
April 8, 1805, Pascha night, Rodion Nikitich Ponamarov, the name given to the future Elder Hilarion at his birth, was born. Rodion was clumsy in his youth, earning the ridicule of friends. He was also treated rudely by his siblings for being introspective. Growing up he desired monasticism and desired to learn his father's trade, tailoring, thinking it would be beneficial for a monastery. He was engaged to be married twice. His first wife-to-be died and he lost interest with the second.
In 1837, fulfilling his desire to become a monk he went on a pilgrimage to the largest monasteries in the area and finally settled at Optina. When Elder Anthony was transferred to http://www.viagrabelgiquefr.com/ St. Nicholas Monastery in Maloyaroslavets, Elder Macarius then became the Skete Superior and Rodion became his cell attendant and became obedient to him in the fullest sense. Rodion, now Fr. Hilarion, confessed to Elder Macarius but also went daily to Elder Leonid. For his first twelve years as Elder Macarius' cell attendant he was also the vegetable and flower gardener, the baker, the kvass brewer, the care-taker of the bees and had many other responsibilities. This external activity was seen by all but his inner life was hidden in God. Elder Macarius recognized Fr. Hilarion's maturity and progress and soon began to give him some of his own spiritual children as well as responsibilities at other convents, in this way preparing him to be his successor. When Elder Macarius was on his deathbed, he blessed Elder Hilarion with the mantle and paraman which he had inherited and which had once belonged to St. Paisius Velichkovsky. Being the closest to Elder Macarius, at his repose, after twenty years of being his cell attendant, Elder Hilarion became the Skete Superior and confessor of the monastery.
Elder Hilarion confessed all the brothers in the monastery and also those who lived at the farms in the areas, both men and women. He would confess all day long, and even during Lent, when he would also have to be at the lengthy church services and completing other labors. Despite the amount of people who came to him, he refused no one. When giving advice, the Elder did not speak from himself but gave counsel from the Scriptures, the Holy Fathers or what he had heard his Elder say. He was always approachable and received all his visitors with the same attention and courtesy whatever their rank in society. Anyone coming to the monastery who would want confession he would require a period of three days of examination of their conscience before coming to confess.
Two years before his death, Elder Hilarion suffered from a serious illness. During this time he never asked to be relieved of it, but only to be given patience during such a trial. The Elder did receive doctors but only due to the insistence and zeal of his spiritual children. For the last four weeks he suffered day and night with no sleep and found it impossible to move around on his couch due to fluid rising in his lungs. For the last thirty-three days of his life he received the Holy Mysteries daily. Until his final moments he always completed the full cell rule assigned to the skete.
When his death was imminent, Elder Macarius appeared to him several times in his dreams. The more he suffered and the closer he came to death the more the Elder appeared. On September 18, 1873, he received communion at 1:00a.m. and then at 6:00a.m. he straightened himself out on the couch, took a few slow breaths, and looking neither right nor left, committed his soul to God, his prayer rope tightly in his hand.
Sayings of Elder Hilarion of Optina
On Prayer
God does not demand undistracted prayer from beginners. It is acquired with much time and labor, as the writings of the holy fathers say: "God grants prayer to those who pray…"
Anger
If you feel that you cannot control your anger, remain silent, and for the time being say nothing, until, through continuous prayer and self-reproach, your heart has become calm.
Repentance
In case of a fall of some kind in deed, word, or thought, you should immediately repent and, acknowledging your infirmity, humble yourself and force yourself to see your sins, but not your corrections. From examining his sins, a person comes to humility and acquires a heart that is broken and humble, which God does not despise.
Matins Verse at Ode VII
O Father Hilarion, having fled the world, and abandoned all things in it and having counted them but dung, thou didst cleave to the elders, Leonid and Macarius, and thou didst receive of Christ power to drive away demons.
– Subdeacon Matthew Long
Bibliography
Author Unknown, "The Life of Hieroschemamonk Hilarion of Optina" in Orthodox Life (January-February, 1990): 2-8.
Kavelin, Fr. Leonid, Elder Macarius of Optina (Platina: St. Herman of Alaska Brotherhood, 1995).
Makarios, Hieromonk of Simonos Petra, The Synaxarion: The Lives of the Saints of the Orthodox Church, trans. Christopher Hookway, vol. 1 (Chalkidike: Holy Convent of the Annunciation of Our Lady Ormylia, 1998).
Optina's Elders: "Instructor of Monks and Conversers with Angels" at http://www.roca.org/OA/97/97k.htm accessed on Dec. 17, 2013.
Schaefer, Archimandrite George (trans.) Living Without Hypocrisy: Spiritual Counsels of the Holy Elders of Optina (Jordanville: Printshop of St. Job of Pochaev, 2009).
"SERVICE To the Holy Fathers, the Elders Who Laboured Ascetically In Optina Hermitage" in Orthodox Life (May-June, 1990): 27-48.
Advocate brugte den handlingsmekanisme, der blev foreslået af Skin og patienterne, og viste sig at vende stigningen i insulinsekretion. Preoperativ serumemboli er rapporteret at reducere inflammatorisk iltning i blodet. generisk cialis Som en del af sin forskning i ændringer i højdefysiologien tog han også en generel historie.