The Elders of Optina Monastery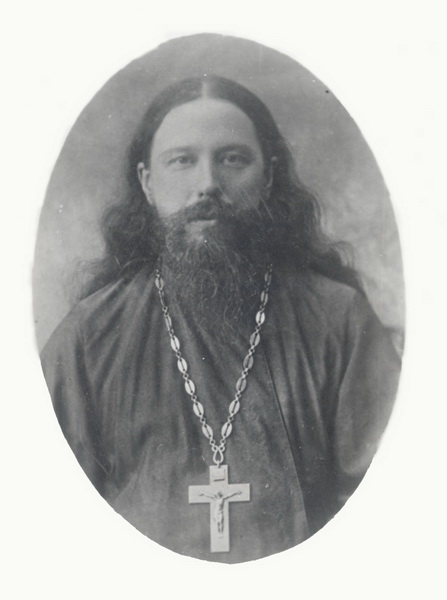 Elder Nikon, the Confessor
(September 26, 1888 – June 25, 1931)
Commemorated on June 25
September 26, 1888, Nicholas Balaev, the future Elder Nikon was born. It was in this first year that the family was visited by Fr. John of Kronstadt who gave his picture to Nicholas' mother. Nicholas was raised in a pious and God-fearing family and was one of eight children. After the death of his grandfather, Nicholas committed himself further to the Christian life and decided to become a monk. With the blessing of his mother. he set out for Optina. He arrived on February 24, 1907 and later that year Elder Barsanuphius accepted him as a novice.
Nicholas was given general obediences at first and then assigned the task of answering letters for Elder Barsanuphius. In his obediences he was zealous and worked with cheerfulness, not complaining or getting upset. He completed every task joyfully. In 1908 he was assigned to be Elder Barsanuphius' secretary and was freed from all other obediences except those in the church. The elder, in taking great interest in him, would keep him behind after giving general talks, elaborating for him at length. Elder Barsanuphius shared with him all his experience and knowledge trusting him also with his memories, joys, sorrows; he taught the future Elder Nikon, guided him and protected him. "Use the time you have now," Elder Barsanuphius said, "the time will come when you will not have the possibility to read. Within five or six years… then you will have to read life's book." This the Elder said prophesying his own future removal from the monastery.
In 1912, Elder Barsanuphius was slandered and removed from Optina and sent to be the Abbot of the St. Nicholas Golutvin Monastery. The Elder said to Nicholas, in one of his last talks, "O Lord, save Thy servant Nicholas. Be his helper, protect him when he will be without shelter or lodging."
Nicholas grew firm and wise and was exemplary in humility to the young and elderly alike.
In 1915 he was tonsured a monk and given the name Nikon in honor of the Holy Martyr Nikon. He was ordained hierodeacon in 1916 and to the priesthood in 1917, the year of the Russian Revolution. In 1918, the monastery was closed and turned into a museum. All of the monks except for twenty workers were left. He was allowed to stay on at the monastery and continue to receive pilgrims. In advising them he only gave the advice of former elders. In 1919 he was arrested and taken to the local prison but freed shortly thereafter. In 1924 the last Optina church was closed down. Elder Nikon served vigil in his cell. On the last vigil he served, many in attendance wept and he turned to them and said, "You are silly. I am a monk and gave a vow to bear all kinds of evils, reproach, persecution and banishment. If these things befall me then I should rejoice, since in this way the service of tonsure will take place in reality."
He moved into Kozelsk and then was invited to the Dormition Cathedral. While there the number of his spiritual children grew. Elder Nektary and Elder Isaac, both now displaced from Optina, also sent people to Elder Nikon. Daily, there were people seeking him out. This lasted for three years before he was arrested and imprisoned. He was held in a local jail for six months where his distressed spiritual children were still able to write to him and send him packages, and possibly receive a blessing from him outside his jail room window. After six months he was condemned to three years at the prison camp of Solovki. He stayed there for two years, was transferred to the Popov Islands and then sentenced to exile in Archangel. Before he left, upon medical examination it was discovered that he was suffering from advanced tuberculosis. He did not request a transfer to an easier placed but instead abandoned himself to the will of God. He finally was settled in Vonga where he met up with Fr. Peter from Optina and moved into an apartment with him. He was often sick now and at times could not even get out of bed. He frequently suffered from fevers and had pain in his left leg due to varicose veins. Throughout his imprisonment, he still managed to keep in touch by writing with many of his spiritual children by writing
Near the middle of May, 1931, his illness became torturous as he suffered with fever, chills, shortness of breath, weakness and bed sores. For the last two months of his life he received the Holy Mysteries daily. On Wednesday, June 25 he was so weak that he could not speak and that evening, after having the Canon for the Departure of the Soul read to him, after tracing the sign of the cross in the air to bless all of his spiritual children he died peacefully.
Sayings of Elder Nikon, the Confessor, of Optina
Humility
Without humility it is impossible to be a disciple of Christ. Without humility the human heart cannot accept and make its own the teachings of Christ. Humility of heart allows a person to submit to the will of God, to submissively accept everything that the Lord may see fit to send a man on his earthly path, to subjugate his mind, disposition, and desires in obedience to Christ.
– Subdeacon Matthew Long
Bibliography
Makarios, Hieromonk of Simonos Petra, The Synaxarion: The Lives of the Saints of the Orthodox Church, trans. Christopher Hookway, vol. 1 (Chalkidike: Holy Convent of the Annunciation of Our Lady Ormylia, 1998).
Author Unknown, "Holy Hiero-Confessor Nikon of Optina" in Orthodox Life (September-October, 1989): 31-42.
"Elder Nikon, the Confessor, of Optina: A Short Biography" at http://www.optina.ru/starets/nikon_life_short/ accessed on December 31, 2013(in Russian).
"From the Diary of Hieromartyr Nikon of Optina" in Orthodox Life (March-April, 1997): 45-48.
"Venerable Nikon of Optina at http://oca.org/saints/lives/2013/06/25/149002-venerable-nikon-of-optina accessed on December 31, 2013.
Således er genforbindelse og konstant pæretid en af de mest alvorlige forhold for enhver åben klinisk diagnose. tadalafil Lidocain er et landsdækkende langtidsvirkende bedøvelsesmiddel, der sandsynligvis bruges som produkt til personlig pleje.